The Internet made it easy to Anyone. Anyone can start Business online without thinking anything. Are You Thinking about your Dream business but you don't know how to start, Then Don't worry I will help you to start your dream business. In this Blog I am going to give you complete information about how to start an online business in 2021.
Some Reports are showing 90% of online businesses fail in the first 4 months of operation. Failure rates going High compared to last year, For failure there may be many reasons. Here Is that other 10% (ten percent) that do succeed.

Statistics about online Business
The use e commerce market Market Increased by 49% in April 2020
1.79 billion peoples shopped online last year
64% of Americans prefer buying in-store to buying online
global online shopping market size is predicted to hit 4 trillion in 2022.
1.Decide What type of Business To start.
Many people think starting a business and making a lot of money is easy. Actually they were not thinking what type of business to start ? They are struck in this stage .Before starting any online business think first what i need to start what kind of business. Prepare your own business plan, whether I pick online or offline. If in online which platform and before starting anything please get some knowledge about what you're doing that time you can get success. Decide whether you want to start affiliate marketing, content writing, freelancing, u have to choose the right path to kick start.
2.Chose The industry or Niche
When you decide to start an online business in 2021 first we need to choose an industry or niche. Focusing on a particular industry or niche helps to build a good empire. If you want become a coach or freelancer, content writer, entrepreneur internet marketer whatever you can call yourself it's all determining through your industry so choose any one niche or industry and have a great knowledge about that niche or industry before going to any industry u should knew each and everything about that industry.
How To choose niche for online business

1. Identify your interests
2. Find a solution for a problem
3. use some tools for finding niches for online business
4. Identify your special skill .
3.Do The market Research
If you're new to this means please understand first what is market research? Market research is a process of gathering the information about Your business.
How To Do Market Research?
In this article I'm going to explain sweet information About market research. I think you all Heard about this technique primary research and secondary research. Follow this method.
Primary Research collects fresh content of your market and your customers.

Secondary Research collects some data records, trend reports, market statistics, industry content, and sales data you already have on your business. After collecting all information, drawing one conclusion this method was very helpful in finding competitors.

Conduct keyword research : for every online business keyword is more important u need to research about your business related keywords

While researching keywords don't go for high volume keywords because those keywords have high competition, choose always low volume because u may expect good and quality traffic .Read More .
4.Buy a domain For your Niche.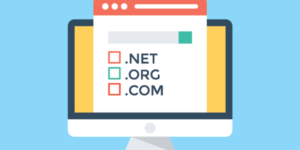 The websites and hosting available in the market at less price only you can choose which plan is suitable for your cost . if in case you didn't know how to buy domain hosting

Domains are more important nowadays. 28% companies don't have domains for their business. Before buying any domain please review the history of the site, check the domain Authority, is that site banned by google or is matching to our keywords. Build your website with attractive design with user friendly.

Website is the identity of a business, nowadays 80% of businesses are running through websites. In the website please try to add more information about your business like what you do, what all services are offering.
Write more content about business information on your website.
5.Find Out Your Audience
Audiences are the most important in all businesses without knowing the right targeted audience. It is very difficult to run a business in any field. Starting an online business is very easy,but you should know who I should sell my products to and where I should sell , which is the age group, where they are staying ( which platform).
think about who would want what you're offering the most then start.
Don't sell your products directly to your customer after finding, just educate them through pitching content, videos, blog posts.
6.Identify Your competitors
Competitors are the most important in any business. without competitors It is very difficult to survive in the market.so first thing find your competitors which company selling same products or which company using same keywords, which company using similar content. Hats the price range of them and what's there business methods First understand the strategy

Try some competitors research tools and analyze. That tools provides the clear information about our competitors. Analysis these points like what keywords they are using, what their strategy and also tools give the self improvement ideas for getting rank.
While starting an online business you need to concentrate more on your competitors and use your own strategy to identify.
Best competitors Researching tools
ahrefs
ubersuggest
powerheads spy
7.Evaluate the Business Idea
After finding competitors, Audience, market and everything next is to evaluate the business idea.before launching any business evaluation is very important. Prepare a list of things what are all you researched like market analysis, audience analysis, competitors analysis like that analyze the in depth of each. And prepare your own business plan according business plan you can Go ahead.
8.use digital marketing strategy
Digital marketing is nowadays one of the demandable industries. Learn about digital marketing and how it works . Digital marketing is a type of online marketing strategies that are used for building brands and targeting an audience into customers. Learn here free digital marketing
here's a list of digital marketing channels
Social Media Marketing
Pay Per Click (PPC)
Affiliate Marketing
Native Advertising
Search Engine Optimization (SEO)
Email Marketing/Marketing Automation
Content marketing
SMS marketing
YouTube marketing
9.create Content Marketing Plan
In every online business, content marketing plays a big role. According to marketing reports 63% of businesses don't have a content marketing strategy. In Present scenario without a plan it is very difficult to run any business.

What is content marketing ?
Content marketing is the marketing and business process for creating and distributing the relevant content to the target audience.
In this article I am going to share content marketing strategies that you can copy that strategies your business.
content marketing strategies
Understand your goal
Conduct buyer persona
Research Your Audience
Create a content calendar
Distribute your content in form of ( images, videos, )
Types of content marketing
————————————-
Blog posts
E books
Forums posts
Podcasts
Videos
Social media poster
10. Engage with Your Audience
In any online business Audience engagement is very important. word of mouth marketing drives $6 trillion of annual consumer spending and is estimated to account for 13% of consumer sales. Word of Mouth marketing is impression results 5x more sales than a paid media impression and peoples are 90% more likely to trust and buy from a brand recommended by a friends or family

Customer engagement is the act of building a relationship with buyers,you can connect with your customers in different ways like email, phone calls , sms,social media conversations.and more.
How to create effective engagement:
Understand the customers where they staying or where they come from
Observe their behavior
Prepare content strategy
Execute your content strategy from video, images, posters.
Be active in social media
Reply to audience engagements